Yes, You Really Can Pay for Private School with 529 Plans Now.
Source: http://www.nytimes.com/by/ron-liebe
By RON LIEBER DEC. 21, 2017
Horace Mann School, a private college preparatory school in the Bronx, N.Y. The Republican tax bill allows $10,000 in annual tax-free 529 account withdrawals for private school from elementary school onward.
So it actually happened.
Just last month, it was not certain that the Senate would go along with the House of Representatives' proposal to let families use 529 college savings plans to pay for private school from elementary school onward. In a bill that offered many perks for the wealthy, the 529 provision was a particularly brazen giveaway.
After all, it's mostly wealthier people who can save enough to reap large benefits from the provision, which allows $10,000 in annual tax-free 529 account withdrawals for pre-college students starting in 2018.
But it really did happen, and on Friday, President Trump signed the bill that makes it the law of the land.
The short-term opportunities for affluent families are potentially worth five figures. The schools, however, will now confront a major financial aid question that the new bill forces on them. And states could make offsetting tax changes that cost 529 savers money. Any eventual populist blowback could threaten the plans, too.
But let's start with the good news, for those who have the money and the inclination. With 529 plans, you put money in, let it grow for years in mutual funds and then pull it out to use for higher education expenses. When you do, you don't pay capital gains taxes on what you've earned over time.
Other 529 tax breaks exist, too. It is states, not the federal government, that actually administer the plans, and 35 of them offer some sort of tax deduction or credit when you deposit money. If you want to know how things work in your state, Savingforcollege.com is an excellent resource.
In what we should now refer to as the old days, you might save money for 18 years and then pull the money out over four years while a child completes college. But now, wealthy families can do what's known as "superfunding" 529 accounts with a pile of money upfront. Then, they can pull out the $10,000 maximum each year to use for elementary and secondary school, until a child starts college. (The money will not be available for home schooling expenses, however, as that fell out of the final bill this week for technical reasons.)
Last month, Vanguard ran a scenario for me that is worth examining again to see the possibilities. At this point, it would be financial malpractice for accountants and financial advisers not to be recommending to clients that they consider this kind of upfront investment.
Imagine a wealthy family in the highest tax bracket that opens a 529 plan with $200,000 and doesn't add another cent. The money grows at 6 percent annually, and the family takes out the maximum $10,000 each year, avoiding $2,380 in taxes annually. During the elementary and secondary school years, it saves $30,940 in taxes.
At that point, the account would still have money left over. A lot of money: $370,717. And once the beneficiary of the 529 account enters college, the family can withdraw as much as the entire annual cost of college and related expenses (not just $10,000) each year, avoiding even more capital gains taxes over that period.
If you have anything to do with running a private school, you're probably licking your chops at this point. Heck, why not raise tuition by $2,380 right away! But consider your less-affluent families for a moment: Integrating a family's 529 accounts into your financial aid formula was a whole lot easier in the old days, when families did not use them to pay tuition before college.
In the future, however, those 529 deposits will be fair game. Board members and administrators at private elementary and secondary schools are going to have to take a hard look at making a direct ask for some of that 529 money from families that are applying for tuition discounts.
But now imagine being that family and having assumed all along that the money in the 529 account was for college. Then, suddenly, your current school wants to take it? Would it truly have the nerve to ask?
Yes, said Andrea Feirstein, a consultant to 529 plans. "Of course, they are going to want to go after that money," she said of the private schools. "I don't know why you wouldn't. That is what you are supposed to do." Indeed, people with available assets are supposed to use them so that others with fewer or no assets can get more help. And now that 529 money is available.
Now, imagine that you're a legislator in a state with its own income tax. The new tax bill puts a strict $10,000 annual limit on the deductibility of those taxes. That will make residents feel like their taxes have gone up, which will make it harder for states to raise taxes in the future. They might even come under pressure to cut taxes.
Except the tax bill also makes 529 accounts that much more attractive, which means more people in those 35 states with tax breaks will use the accounts more often. And because those states offer tax incentives to people saving money in the 529 plans, they'll be coming under even more fiscal pressure by forgoing tax revenue.
Or will they? Given the benefits wealthy families will now receive on the federal level with 529 plans, it will be tempting for states to put income caps in place on the tax breaks they offer. Those states might follow the lead of officials in Minnesota, who introduced tax breaks for 529 contributions this year but placed income restrictions on one of them.
Even if you're not wealthy enough to save piles of money in 529 plans and wait out the tax-free capital gains, little is stopping you from parking your annual private school tuition in an account for a few weeks just to pick up that year's tax break. At the moment, just Montana and Wisconsin penalize people for that quick toe-touch, according to Kathryn Flynn, content director at Savingforcollege.com.
Might more states do that once the word spreads about said fancy footwork? "It's definitely reasonable to think that," Ms. Flynn said. "It's their benefit, so they can change it however they want."
As for the longer term, one has to wonder how long a big tax break for private school tuition can persist. On one hand, President Barack Obama failed in his 2015 attempt to cut back federal tax breaks in 529 plans, when they merely covered higher education.
On the other, we'll almost certainly see data within a few years that proves that affluent families control a large majority of the 529 money that people are using for private school, just as they do now for college money under the former rules, according to one Federal Reserve study.
To people like Richard V. Reeves, the author of " Dream Hoarders," a book about how the upper middle class get an outsize share of goodies in American life, that inevitability feels insulting. "If you did reverse means testing on a tax deduction, it would be hard to find a better one than this," he said.
Ms. Feirstein, who does not buy the thesis that 529s were already a plaything solely for the upper classes, agrees with Mr. Reeves on how squarely the plans will be in the sights of many Democratic lawmakers now.
"I'm horrified that it happened," she said of the expansion of the plans, even if the 529 plans she works with will gather more assets in the short run. "It's going to mean more money, but it's more money from wealthy people. We are just a sitting duck now as a target."
Read more...
Brown University is doing away with student loans

Written by: Amy X. Wang Publication: QUARTZ December 10, 2017
Amid America's colossal student debt problem, an Ivy League school is providing an example of how institutions can help.
Beginning next school year, Brown University will eliminate all student loans in its undergraduate financial aid packages, replacing them with scholarships. Following a $30 million fundraising effort launched in September, Brown administrators announced this week that 2,087 donors contributed toward the goal, and that the school—located in Providence, Rhode Island—plans to raise $90 million more to sustain the scholarship giving.
The initiative, part of a goal that Brown set in 2015 to raise $500 million for undergraduate financial aid overall, "amplifies our commitment to bringing the best and brightest students to Brown regardless of their socioeconomic background," university president Christina Paxson said in a statement.
The decision does more than just alleviate financial pressure on middle- and low-income students and their families. To stay competitive, top-tier US universities watch one another closely, and move by Brown sends a message to its peer institutions that it's time to turn similar attention to financial aid—especially at a time when the cost of a college degree is soaring up to the $250,000 mark. Fellow Ivy League schools Yale and Princeton both have no-loans policies in place, but many other top universities have income cutoffs in their financial aid packages, meaning that poorer families get better deals than those with mid-range incomes.
That's the other benefit to no-loan policies: They help those in the middle class who may technically be able to afford huge tuition bills, but not without a significant struggle. Brown notes that it specifically wants to address the "challenges faced by families with moderate incomes, who often do not qualify for the generous financial aid offered to low-income families by Brown and some other universities, yet also do not have the full resources to cover the cost of attending college." Implied is the encouragement to other schools to step up, as well.
Read more
Endowment Value & College Tuition.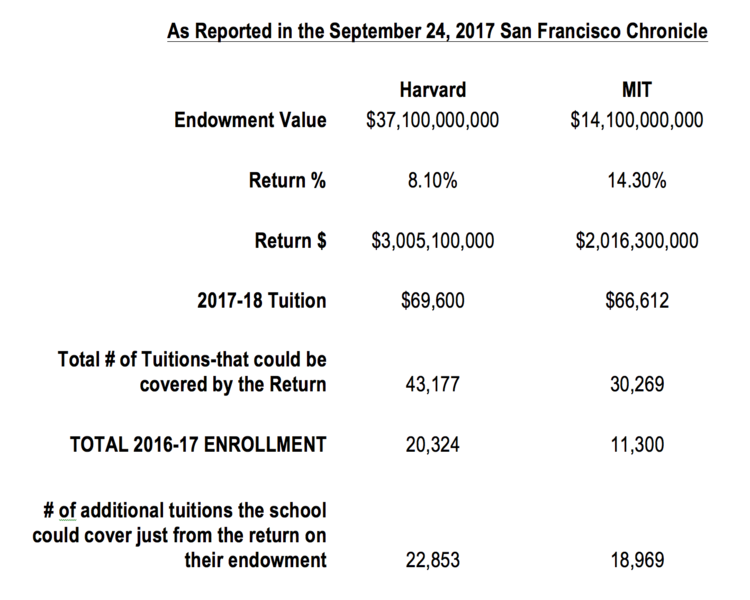 Financial Aid - How it works- What You Should Do
No one wants parents to go broke sending their children to school or have students graduate with enormous debt.
Most schools are non-profit institutions whose primary mission is to educate students. They realize that tuition costs are out of reach for most families and more and more students need financial aid.
Even though every school awards some percentage of their student body financial aid, the financial aid system is rigid, complex and counter intuitive. It takes a lot of planning and determination to achieve the desired results. You must conform to all the deadlines and application requirements. It is up to you to bend to the system and organize your finances to your advantage. The earlier you start preparing, the better the results.
The first questions most parents want to know is, do we qualify?
It is imperative for parents to know, before they apply for a tuition reduction, what the financial aid system will calculate their capacity to be. The term for this critical piece of information is your ESTIMATED FAMILY CONTRIBUTION or your EFC. This is the number calculated by a third party, hired by the school, to determine which families applying for financial aid meet the school's qualifications for a tuition reduction. Learning how that number is calculated and what things you can do to affect the result can have huge benefits. It is important to appreciate that in the end it is a person, or committee, that decides how much financial aid to award, not a computer. The EFC is just a benchmark; the goal is to have the financial aid committee understand how much you really can afford to pay.
A financial aid supported tuition is the only transaction where you must expose all your resources before they tell you what they will charge you. Your EFC is the key driver in the process. Every school will require an EFC calculation before they offer an award.
The third parties that provide this service are:
For colleges;
FASFA (Free Application for Federal Student Aid https://fafsa.ed.gov/
CSS Profil https://student.collegeboard.org/css-financial-aid-profile
For elementary and high schools;
SSS- by NAIS https://sssbynais.org/parents/
TAD http://www.tads.com/
FAS http://ismfast.com/home/
They all require parents to fill out a detailed questionnaire, which includes income, and asset information. They run all the data through their formula to calculate your EFC.
The formula is complex with over 18 variables all affecting the results differently. For discussion purposes, let's look at the four most basic and significant components: Parents Income, Parents Assets, Student Income and Student Assets.
Each component is weighted differently
Parent's Income (AGI) - on a sliding scale from 14 % to 47%
Parent's Assets @ roughly 6%
Student Income at 50%
Student Assets at 25%
Knowing just this much can help you organize your finances to your advantage.
Generate the lowest possible Adjusted Gross Income (AGI)
Minimize any assets or income in the student's name.
It is important to realize that your EFC is for the whole family. Therefore, it is advantageous to have more than one person in the family attending college at the same time.
The other question parents often ask is, if they indicate that they will be applying for financial aid, will it affect their child's chances of being accepted?
The answer is maybe. It depends on the school's capacity to adjust the tuition. The key question is; can you afford to pay the full cost? If not, then it is very important that you say so from the beginning. The process is much more difficult and potentially less successful if you apply for financial aid after being accepted.
If you read a school's mission statement, you will find that most schools want to build a diversified community, which includes economic diversity. Most schools also aspire to having a 'need blind' academic acceptance policy. This means that the schools with large endowments, often the ones with the highest tuitions, have the means of adjusting the cost of attending in order to accommodate a broad range of capacities to pay. It may be less costly for a middle-income family to send their student to a school with the highest tuition.
It is useful to know that the academic application process is independent of the financial aid process. The academic application is a one-time event but financial aid must be applied for every year They are two different departments. Once a school decides to accept a student, they send the file to the financial aid office to determine what can be arranged with the parents to cover the cost of attending.
Once you know your EFC, you will have an idea if you are eligible for a tuition reduction. If not, you will have to plan to cover the full cost of attending on your own.Either way, when confronting these high tuition costs for the first time, parents realize it is time to start some real financial / retirement planning.
Financial aid strategies are primarily retirement strategies. The objective is to survive the 'education widow' having preserved what you can for retirement.
Taking the time now to think about how your assists are allocated will affect your financial aid eligibility and your resulting retirement savings. Life Insurance policies and remortgaging of real estate before starting the financial aid process are legitimate strategies for protecting your retirement. It is worth noting that even though 529 Tuition Savings Accounts provide a useful tax strategy (by providing interest free growth) they can be detrimental to getting financial aid because they are consider a parent asset.
If this article generates more questions than answers for you, please do not hesitate to reach out for clarification. We are here to help, advise and support.
Let no child be denied and education because of money
Pierre Jospé
College Funding Strategies, Inc.
Here are some links to additional resources and articles.
Maximize Your College Financial Aid by Thomas P. Brooks
http://www.maxcollegeaid.com/home-1.html
THE UNNECESSARILY MYSTERIOUS COST OF COLLEGE (THE ATLANTIC)
http://www.financialaidnavigator.com/blog/2016/10/5/the-unnecessarily-mysterious-cost-of-college
The Middleclass financial squeeze http://www.theatlantic.com/magazine/archive/2016/05/my-secret-shame/476415/
News & World Report
http://www.usnews.com/rankings
Financial Aid Navigator website
http://www.financialaidnavigator.com
Read more
MATCHING STUDENTS WITH COLLEGES
FILING WEBSITES YOU NEED TO KNOW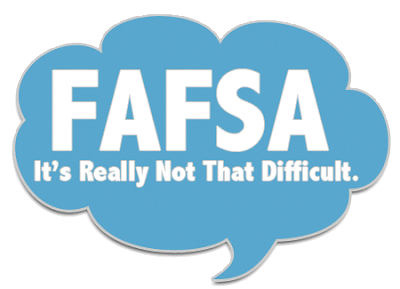 Check out the following places online:
Federal Student Aid, is a part of the U.S. Department of Education. It is the largest provider of student financial aid in the nation, providing more than $150 billion in federal grants, loans, and work-study funds each year to more than 13 million students paying for college or career school.
https://fafsa.ed.gov
CSS/Financial Aid PROFILE is administered by The College Board. By filling out one form, you can apply online for nonfederal financial aid from almost 400 colleges, universities, professional schools, and scholarship programs.
https://profileonline.collegeboard.com/prf/index.jsp
MAJOR FINANCIAL AID REFERENCES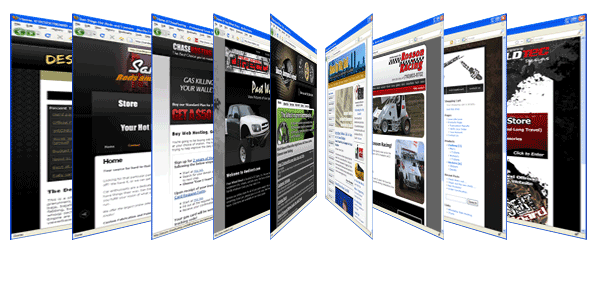 Reference Websites to Help Include:

Our 3 Favorite Books on the Subject of Financial Aid:
Maximize Your College Financial Aid - Thomas P. Brooks, E-Book
Going Broke by Degree:Why College Cost Too Much - by Richard Vedder, 2004 AEI Press
The College Solution: 2nd Edition - by Lynn O'Shaughnessy, 2012 FT Press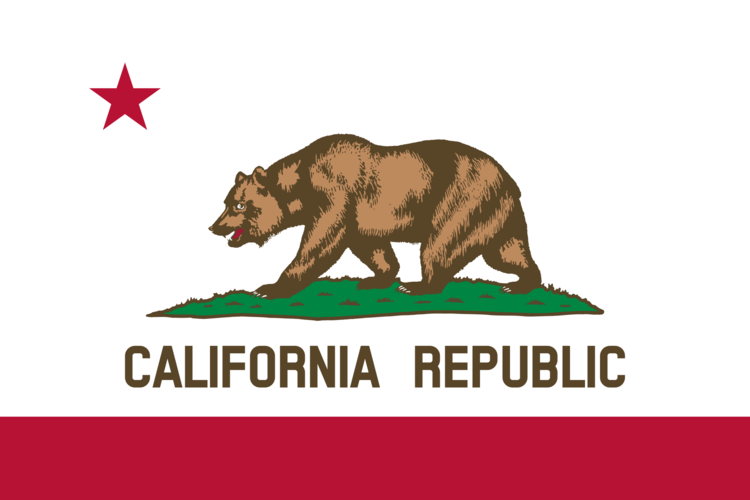 Cal Grant A
will help pay for tuition and fees at four-year colleges

award amounts vary by type of college — for 2016-2017, Cal Grants are up to $12,240 at a University of California campus, up to $5,472 at a California State University campus, and up to $9,084 at independent colleges

has a GPA requirement. If you're applying using your high school GPA, you must have at least a 3.0 GPA; if applying using your college GPA, you must have at least a 2.4 GPA

requires that your course of study leads directly to an associate or bachelor's degree, or qualifies you for transfer from a community college to a bachelor's degree program
Cal Grant B
provides a living allowance of up to $1,656 in addition to tuition and fee assistance after the first year, at a two- or four-year college

pays most first-year students a living allowance only, which may be used to pay living expenses, books, supplies and transportation, as well as tuition and fees

when renewed or awarded beyond your first year, you'll receive the living allowance as well as a tuition and fee award (up to $12,240 at a UC campus, up to $5,472 at a CSU campus and up to $9,084 at independent colleges for 2016-2017)
Interested in a technical, vocational or career education?
Cal Grant C
assists with the costs of a technical or career education

provides up to$547 for books, tools and equipment—and up to $2,462 more for tuition and fees if you'll be attending a school other than a California Community College (community colleges don't charge tuition and your fees will be waived as a Cal Grant recipient)

is available for up to two years
If you qualify, you'll receive an email or letter notification to complete the online Cal Grant C Supplement in Web Grants for Students by the deadline. Even though a GPA is not required to apply for a Cal Grant C, you're still encouraged to submit yours because it can only help your chances of receiving an award.
Complete and submit the online Free Application for Federal Student Aid (FAFSA) or the California Dream Act Application by March 2*of each year.
Read more
Some Colleges Have More Students From the Top 1 Percent Than the Bottom 60. Find Yours.
Gregor Aisch, Larry Buchanan, Amanda Cox and Kevin Quealy, The New York Times
"Students at elite colleges are even richer than experts realized, according to a new study based on millions of anonymous tax filings and tuition records. At 38 colleges in America, including five in the Ivy League – Dartmouth, Princeton, Yale, Penn and Brown – more students came from the top 1 percent of the income scale than from the entire bottom 60 percent."
Some Colleges Have More Students From the Top 1 Percent Than the Bottom 60. Find Yours.
THE UNNECSSARILY MYSTERIOUS COST OF COLLEGE (THE ATLANTIC)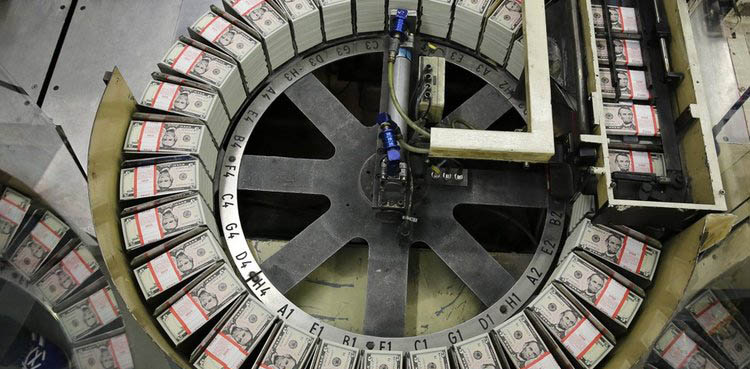 FROM THE ATLANTIC, SEPTEMBER 30, 2016
Despite an array of calculating tools, comparing financial-aid packages is still an incredibly dense and circular process.
As almost any parent of a high-school senior knows, figuring out the true college price tag is confusing. While the full annual sticker price can be as much as $60,000 or $70,000 at a private college and more than $55,000 at an out-of-state public college, experts say that many students will end up paying considerably less. Sizable merit and need-based aid packages take the sting out of those big numbers.
http://www.theatlantic.com/education/archive/2016/09/the-unnecessarily-mysterious-cost-of-college/502403/
ESTIMATE YOUR AID WITH FAFSA4CASTER
THE SECRET SHAME OF THE MIDDLE CLASS (THE ATLANTIC)
TEST PREP RECOMMENDATIONS (BAY AREA)

Financial Aid Navigator Likes:
Elite Prep of San Francisco | [email protected] located at 1410 Irving St. San Francisco, CA 94122 (415) 665-5888 (ask for: Randolf Arguelles [email protected])
Test Prep San Francisco (TPSF) | 415-483-9256 [email protected] (ask for: Bara Sapir)