WE'RE FINANCIAL AID EXPERTS. WE'RE ALSO PARENTS.
We understand the system. We also understand the toll paying for a child's education can take these days.
Pierre Jospe
President, Financial Aid Navigator
For 18 years Pierre was the Director of Financial Aid at the Cathedral School for Boys in San Francisco, California. He was also the school's Director of Finance and Operations. Ensuring that "no child is denied an education because of money" has become his mission-driven focus. Pierre has been actively advising, supporting and encouraging parents to successfully navigate the challenging financial aid system at all levels: elementary, high school and college.
As both a parent and as a financial aid administrator, Pierre intimately knows the inner workings of the complicated financial aid system. Pierre is a father of three children (including a set of twins), all of whom applied and received financial aid from elementary through college. Then as a private school Financial Aid Administrator, Pierre was resposible for awarding over a million dollars in grants every year.
Pierre worked closely with the assessment services, thousands of schools offering assistance, and hundreds of families seeking financial aid.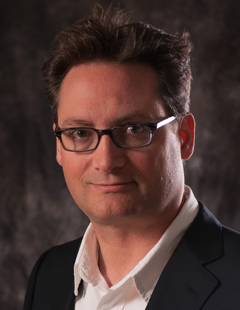 Doug Sheppard
CTO, Financial Aid Navigator
As Chief Technical Officer, Mr. Sheppard oversees the web portal and all the formulas and data analysis behind Financial Aid Navigator. In his career he has built and run engineering teams at NASA, the Department of Defense, AT&T, and numerous Bay Area startups.
As a father of two, Mr. Sheppard has been through the financial aid process in the private school system in San Francisco for over 10 years.
Recent Family Testimonials